Goodreads Monday was hosted by Lauren's Page Turners.   It's now hosted by Budget Tales Book Blog.  All you have to do is show off a book from your TBR that you're looking forward to reading.
It's getting hard to remember which ones I've done already, so I'm sorry if you see a book pop up on these more than once.  It will happen.  Probably a lot.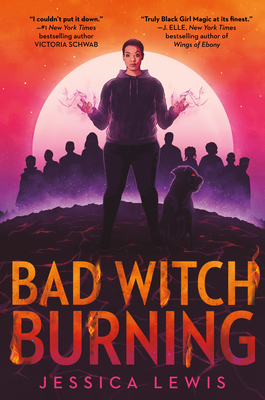 Bad Witch Burning by Jessica Lewis
For fans of Lovecraft Country and Candyman comes a witchy story full of Black girl magic as one girl's dark ability to summon the dead offers her a chance at a new life, while revealing to her an even darker future.
Katrell can talk to the dead. And she wishes it made more money. She's been able to support her unemployed mother–and Mom's deadbeat-boyfriend-of-the-week–so far, but it isn't enough. Money's still tight, and to complicate things, Katrell has started to draw attention. Not from this world–from beyond. And it comes with a warning: STOP or there will be consequences.
Katrell is willing to call the ghosts on their bluff; she has no choice. What do ghosts know of having sleep for dinner? But when her next summoning accidentally raises someone from the dead, Katrell realizes that a live body is worth a lot more than a dead apparition. And, warning or not, she has no intention of letting this lucrative new business go.
Only magic isn't free, and dark forces are coming to collect. Now Katrell faces a choice: resign herself to poverty, or confront the darkness before it's too late.
Have you read this?  Is it on your TBR?