The Lawn Tennis Association has removed a member of its council from his position after he said Adolf Hitler would have been proud of Israeli Prime Minister Benjamin Netanyahu.
Wasim Haq, who was appointed to the LTA Council in March 21 to help promote diversity and inclusion within the sport, has been axed after claiming in a social media post – since deleted – over the weekend that "Adolf Hitler would be proud of Benjamin Netanyahu" amid Israel's ongoing military action in Gaza.
An LTA statement issued on Monday read: "The LTA Board considered this matter today and agreed that the tweet posted by Wasim Haq on November 11 was unacceptable and in no way reflects the LTA's position or values.
"Therefore the board have agreed that Wasim Haq will be removed from his role as an independent councillor with immediate effect."
Haq, whose X – formerly Twitter – bio says he also serves on the board of England Golf and the Football Association Council, apologised for his initial post on Sunday.
He wrote: "It has been brought to my attention that a tweet I published yesterday has caused offence. I have deleted the tweet and apologise unreservedly to anyone that has felt offended."
He later added: "My tweet was directly in relation to comparing two individuals who in my eyes have caused contemporary and historical irreparable harm to victimised communities on both sides of this tragic conflict.
"I am not and never have been the kind of person that targets anyone or any community over any difference ever. I am NOT antisemitic and have never been accused of being so.
"I unreservedly apologise if this was taken in any other way. Anyone who knows me will know that I stand to be counted on behalf of every community that is being marginalised in any way whatsoever and will continue to do so for the rest of my life.
"To all those that are offended, I deeply apologise – and I continue to pray for an end to the needless loss of any life during this tragic conflict."
The Football Association has opened its own investigation.
English football's national governing body told Sky Sports News: "Wasim Haq has deleted the tweet and apologised for causing offence. We are aware of the content of the tweet – it is unacceptable, highly offensive, and we are investigating."
'It wasn't the wisest decision'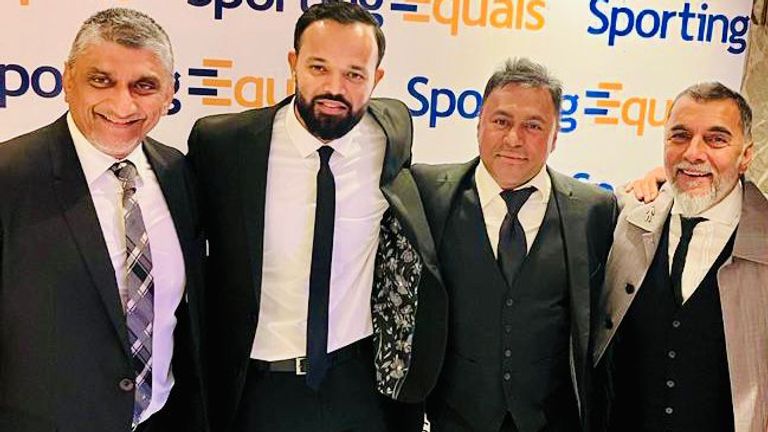 The former chair of the FA Race Equality, Advisory Board Yunus Lunat says the episode has brought unwelcome attention to the Football Association at a time when their record on diversity and inclusion has been heavily scrutinised.
"It wasn't the wisest decision," said Lunat, who is the first-ever Muslim member of the FA Council.
"In difficult times, people in positions of leadership need to be treading extra carefully about what we say and what we do, especially when you are in that sort of role. It wasn't the most discrete or wisest thing for somebody to do in that position."
On the damage done by the post, Lunat added: "It comes at a time where FA is trying to weed out discrimination of all forms. The FA has been under scrutiny for allegedly not giving the same prominence to antisemitism as other forms of discrimination. This adds fuel to that line of argument."
A matter of 'the utmost seriousness'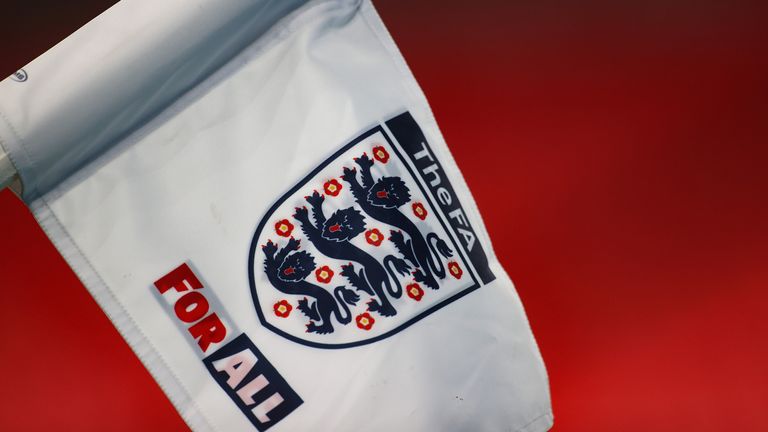 Lord Wolfson KC, barrister and chair of the FA's Football Regulatory Authority, indicated to Sky News that the social media post would go against the International Holocaust Remembrance Alliance code, which the FA adopted and warns against comparing contemporary Israeli policy to that of the Nazis.
He also said the matter should be "treated with the utmost seriousness" and asked the FA's chair, Debbie Hewitt, for a "formal and urgent investigation".
"Taking down the tweet and apologising is the minimum. That is necessary but it plainly can't be a sufficient response," he said.
The FA told Sky News earlier they are "aware" of the post and described it as "unacceptable" and "highly offensive".
"We are investigating," the body added.