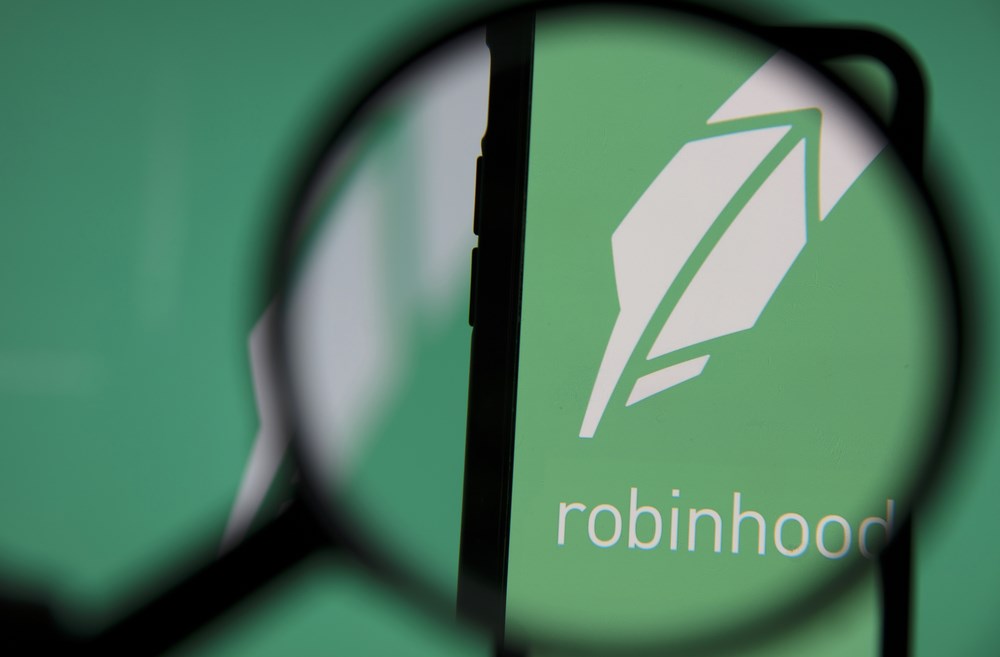 Shares of Robinhood (NASDAQ: HOOD), the commission-free online brokerage platform, experienced a substantial decline of over 14% after the company reported its third-quarter financial results. These results included a revenue shortfall, declining trading volumes, and a decrease in active users. While the third-quarter financial figures weren't entirely positive, they offer valuable insights into Robinhood's challenges and opportunities.
The decline in trading volumes experienced by Robinhood can be attributed to several factors. One significant factor is the rise in treasury yields, with the 10-year Treasury yield surging past 5% last month. This spike in interest rates has had a noticeable impact on equities and likely played a role in the reduction in trading activity on Robinhood's platform. Investors often shift their strategies when yields rise, adjusting their portfolios to mitigate risk.
The Federal Reserve's actions also played a part. It has been steadily raising interest rates to combat inflation, which has led to uncertainty in the financial markets. This uncertainty can cause investors to pause and reevaluate their positions, leading to decreased trading activity. The ripple effects of these rate hikes have been felt throughout the financial sector.
The cryptocurrency market has faced its share of challenges. While cryptocurrencies have maintained recent gains following a significant rally in October, trading activity across the market has remained stagnant since May. At the end of August, bitcoin trading volume hit its lowest level in over four years. Investors have shown caution due to regulatory uncertainties, waiting for clarity before re-entering the market. This caution has undoubtedly affected Robinhood's crypto trading volumes.
Cryptocurrencies, often considered a high-risk asset class, can experience periods of reduced trading when the broader market faces uncertainty or regulatory scrutiny. During such times, investors may shift their focus to more traditional investments, impacting platforms like Robinhood that offer cryptocurrency trading.
Robinhood lost a significant amount of users.
The decline in active users on Robinhood's platform is a multifaceted issue. First, it is essential to note that the explosive growth in the platform's user base during the retail trading frenzy two years ago was exceptional. The current figure of 10.3 million active users, while lower than at its peak, is still substantial.
Several factors might explain the decrease in active users. Some individuals who engaged in trading during the frenzy might have withdrawn from the market due to shifts in their financial priorities or changes in their investment strategies. Additionally, competition in the online brokerage space has increased, with numerous platforms vying for customers. Some users may have migrated to other platforms that offer different features or a more tailored experience. It's also possible that market conditions and economic uncertainty have caused some investors to step back temporarily.
Robinhood's user base has traditionally been younger and more tech-savvy, attracted by the platform's user-friendly interface and commission-free model. However, as investors' needs evolve and new platforms emerge, Robinhood may need to adapt its offerings to maintain its appeal continually.
Robinhood trying to position itself globally. 
Robinhood's decision to expand into the international market, particularly in the United Kingdom and the European Union, carries significant potential. By launching brokerage services in the UK and offering cryptocurrency trading in the EU, Robinhood is positioning itself to compete globally. However, this expansion venture is not without challenges.
In the UK, Robinhood will be competing with established players in the financial industry. The UK market is well-regulated, and investors can access a wide range of investment options. Robinhood will need to navigate regulatory requirements, ensure compliance with UK financial authorities, and adapt its platform to cater to the preferences of UK investors.
In the European Union, the cryptocurrency market is relatively more established in terms of regulation. Robinhood's entry into this market could attract new customers interested in crypto trading. However, the company will still need to establish trust and credibility in a region where competition is fierce.
Expanding these markets introduces currency exchange considerations and compliance with local financial regulations, which can be complex and time-consuming. Success in these markets will require careful planning and execution.
Robinhood strengths still in play 
While Robinhood faces trading volumes, user base, and international expansion challenges, it's important to consider the company's strengths. Robinhood pioneered commission-free trading, making investing more accessible to a broader audience. The platform's user-friendly interface and innovative features have garnered a loyal user base.
The company's emphasis on diversifying its product offerings, including retirement accounts, demonstrates its commitment to evolving with the changing financial services landscape. Furthermore, the expansion into international markets opens doors for growth and diversification of revenue streams.
Robinhood's ability to pivot and adapt to changing market conditions and its strong brand recognition among young investors positions it well for the future. The company's innovative approach and its focus on meeting evolving customer needs remain strengths that can propel it forward.
Robinhood's Q3 earnings report underscores the hurdles and opportunities in the online brokerage industry. While the challenges are evident, Robinhood's innovative approach, loyal user base, and international expansion plans position the company to adapt and thrive in an ever-evolving financial landscape. Balancing these aspects, Robinhood's path forward involves addressing challenges while leveraging its strengths to remain a significant player in the industry.