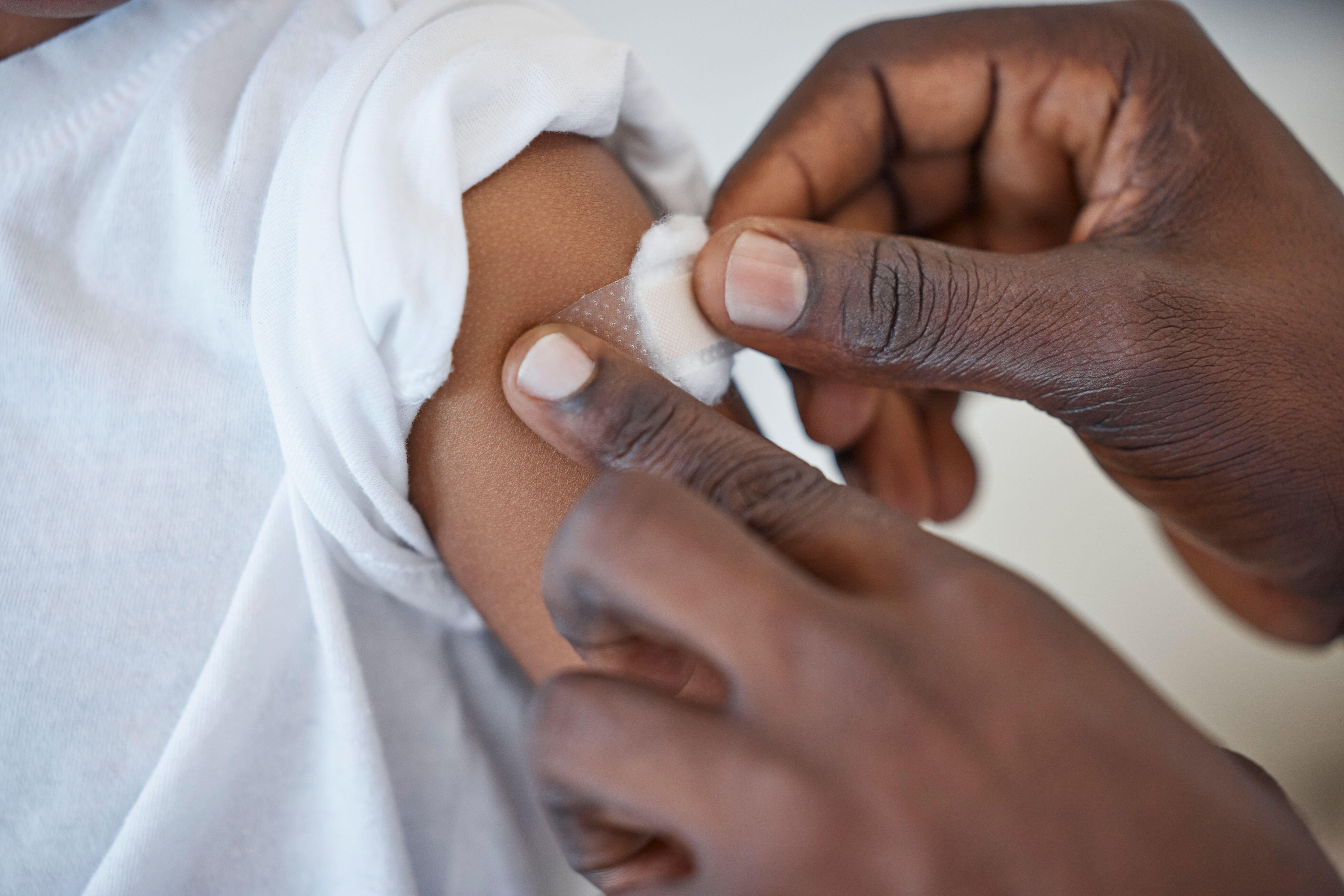 The number of people hospitalized with COVID is much lower than it was at the beginning of the year, but the disease remains a significant health threat. In September the Centers for Disease Control and Prevention recommended that everyone aged six months or older get one of the newly updated COVID vaccines, which protect against currently circulating variants of SARS-CoV-2, the virus that causes COVID. But getting these shots into the arms of children has proved difficult.
Throughout much of the U.S.—and in rural areas, in particular—access to pediatric COVID vaccines is severely limited. Parents are driving long distances to obtain them, and in many cases, they're being turned away by pharmacies that refuse to vaccinate young children and doctor's offices that haven't ordered pediatric doses. Experts worry the lack of vaccine access is particularly precarious for infants and toddlers—especially those who have never had a COVID shot. Young children have small lungs and limited energy reserves, so they can find it hard to cough up respiratory secretions, putting them at risk of secondary infections and other COVID complications. "Children younger than four have among the highest rates of hospital admissions for COVID in the United States," says Paul Offit, a pediatrician at the Children's Hospital of Philadelphia. "And this is because they're not getting vaccinated."
A complex web of factors is contributing to the problem. But at the heart of the matter are challenges associated with "the transition from a government-supplied product to one in which providers are also having to buy COVID vaccines on commercial markets," says Claire Hannan, executive director of the Association of Immunization Managers (AIM), a nonprofit group that coordinates with state health agencies to boost vaccination rates. "There have been some bumps in the road."
During the pandemic public health emergency, everyone got their shots paid for courtesy of the federal government. But after the Department of Health and Human Services declared an end to that emergency on May 11, 2023, much of that financial support disappeared. CDC data show that at the time, barely 6 percent of U.S. kids under the age of five had been fully vaccinated for the disease. Children covered by Medicaid and other types of government assistance are still eligible for free shots supplied by the CDC's Vaccines for Children Program. But in order to participate in the program, providers also have to vaccinate privately insured kids, and they must buy the shots up front at an average cost of $120 per dose. That's a significant investment, given unpredictable demands for COVID immunizations, Hannan says. "Parents are increasingly fatigued by COVID, and many don't see it as a threat to their children," she says. Some parents will become hostile if pediatricians recommend COVID vaccines, and concerns about rare vaccine side effects fuel their skepticism. The Food and Drug Administration has cautioned that mRNA vaccines produced by Pfizer and Moderna pose low but nonzero risks for cardiac inflammation, particularly in adolescent and young adult males. But the symptoms usually resolve without treatment, and a CDC study found that these effects are significantly more likely to occur after a SARS-CoV-2 infection than in response to the vaccine.
The FDA has stated that the benefits of COVID immunizations outweigh any potential health risks. But pediatricians who are worried about getting stuck with unused inventory are increasingly opting out of administering COVID vaccinations altogether. Evidence gathered by the CDC shows that as of November 9, only about a third of pediatric providers had bought the doses needed to vaccinate kids in the youngest age categories. The figures aren't surprising, "given what we expect from the system," says Michelle Fiscus, AIM's chief medical officer. "We're asking medical providers to purchase expensive vaccines up front in the hopes that they'll be paid back on schedules that range from 30 days to never. It's the worst business model ever." Rebecca Weintraub, an assistant professor at Harvard Medical School, agrees. Drug companies are churning out ample quantities of COVID vaccines, "so supply isn't the issue," she says. "It's that procurement from clinical sites is decreasing."
Pharmacies also provide the shots. By federal law, they can vaccinate children aged three and older. (Younger kids have to go to a medical doctor.) But in many cases, they are offering COVID shots only on restricted schedules, such as during weekdays, "which means taking kids out of school," adds Dora Mills, a medical epidemiologist at MaineHealth, Maine's largest provider of health care services. The inconvenience is largely the result of an insufficient workforce. "Like everyone else in health care, pharmacies are grappling with staffing shortages," Mills says. "They're overstressed and busy and trying to squeeze in vaccines in between filling prescriptions." COVID shots are piled on top of vaccines for flu and now respiratory syncytial virus, she adds, and many pharmacy technicians are also uncomfortable vaccinating kids. "A squirmy five-year-old is not in their comfort zone," Mills says.
Fiscus worries that access problems with pediatric COVID shots have alarming implications not just for child health but also potentially for herd immunity in the population. Most people around the world have, by now, either had COVID, been immunized against it or both. "But every day, 10,000 babies in this country become eligible for a COVID shot," Fiscus says. "And when they go unvaccinated and become infected, there's greater opportunity for these viruses to mutate and cause worsening disease in any of us."
The solution to boosting COVID vaccine rates for kids is partly in the messaging, says Brian Zikmund-Fisher, a professor of health behavior and health education at the University of Michigan School of Public Health. Parents might be more inclined to vaccinate a child if a doctor brings up the possibility of losing workdays to care for a sick child. "That's a more persuasive argument than the standard public health message," he says, "which is that even though very few children die from COVID, we need to do what we can to protect them."
Mills insists that the government has to assure better and more convenient access to the shots—for example, by offering them in schools, day cares and other community settings. "It's mind-boggling to me that here in the United States, we're still doling out vaccines based on your insurance status," she says. "Vaccines are like water on a fire. Why not provide them [for free] across the board?"